Link Campaigns
Link Campaigns
Link campaigns are a form of online marketing and SEO.
A business seeking to increase the number of visitors to its web site can ask its strategic partners, professional organizations, chambers of commerce, suppliers, and customers to add links from their web sites.
A link campaign may involve mutual links back and forth between related sites, but it doesn't have to require the reciprocation of links.
Link Campaign
Many firms do not have the time to do an effective web hosting link exchange campaign. To do this, you will need experience.
A link campaign is something that you never really stop working on. It is a time-. consuming and on-going initiative.
The goal of a link building campaign is to have as many quality links pointing to your website as possible. This is often the most difficult part of any SEO Project. The reason for this is the unique challenge presented in finding high-quality links from websites that are willing to link back to you.
You must be careful in choosing which websites you provide links to however. Linking to a website which is irrelevant to your own may hurt your own ranking. The ultimate goal of a link building campaign is to have an extensive link network with your site as a nexus point.
Link Campaign Companies or where you can get Backlinks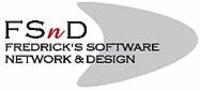 PO Box 170
Traverse Bay Manitoba
R0E2A0
(204)756-3981
www.promoting.fsnd.ca/
SEO, Search Engine optimization, Internet Promoting, Internet Marketing Software Developement, Databases, Web Page Developement, Web Design, Webdesign Consulting, Website Hosting, network installation and maintanance

Author: Fredrick Buetefuer