Internet Marketing Promotion, Promoting
Online Marketing, Internet Marketing
Having a Website doesn't means, your are automatically found on the Internet or the Search Engines.
Internet marketing, also referred to as online marketing, Internet advertising, eMarketing (or e-Marketing), is the marketing of products or services over the Internet.
Internet marketing ties together creative and technical aspects of the internet, including design, development, advertising and sales. Internet marketing methods and strategies encompass a wide range of services such as search engine marketing (SEM)which can be broken down into search engine optimization (SEO).
for the right Strategys you need lot's of experience, What Search Engins expect from a Website,what you really need, what you have to ad and much more.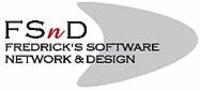 Internet Marketing, Online Marketing, Web Promotion Service
PO Box 170
Traverse Bay Manitoba
R0E2A0
Call (204)756-3981 or go to
www.promoting.fsnd.ca/

We make sure, you are found on the internet.
SEO, Search Engine optimization, Internet Promoting, Internet Marketing Web Page Developement, Web Design, Webdesign Consulting, Website Hosting
Internet and online Strategy
Internet promotion is the process of promoting an organization using online media, typically with the goals of increasing sales and boosting profits. Internet marketing does not simply mean building or promoting a website nor does it mean simply putting a banner ad up on another website. Effective Internet marketing requires a comprehensive strategy that synergizes a given company's business model and sales goes with their website function & appearance, focusing on their target market through proper choice of advertising type, media, and design.

Internet marketers also have the advantage of easily and cheaply measuring statistics. Almost all aspects of an online campaign can be traced, measured, and tested.
Limitations:
Because Internet marketings requires customers to use newer technologies rather than traditional media, not all people may get the message. Low speed Internet connections are one barrier. If companies build overly large or complicated web pages, some Internet users struggle to download the information on dial up connections or mobile devices.
Display your online Marketing, Internet Marketing or Advertising business on this page!
Advertiser, If you would like to advertise your Marketing Business or Services on this page, please contact us at advertising(at)eastern-beaches.mb.ca.
Author: Fredrick Buetefuer