Powerview History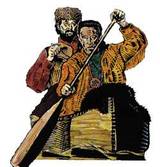 Powerview is a very young community. Powerview was officially incorporated as a village in 1951, however the history of the surrounding Winnipeg River area dates back to the late eighteenth century. The area around Powerview was settled early, with the sons of the explorer La Verendrye establishing Fort Maurepas at the mouth of the Winnipeg River. The North West Company built a trading post in the mid 1760's, with the Hudson Bay Company following suit at Fort Alexander in 1818. Early settlements sprang up around 1737 in the surrounding area.
At the turn of the 20th century the region's rich forests and the Winnipeg River drew the attention of entrepreneurs who sought possible locations for paper mills and hydro dams. Construction of a newsprint mill in nearby Pinefalls attracted a large workforce into the area.
Powerview was originally known as "Tin town" in the early century. This was due to the numerous ramshackle shacks and buildings thrown together to accommodate the large influx of construction and mill workers.
Construction of the nearby hydro plant drew in a large number of workers, and created the need for a more permanent settlement. The Village of Powerview was formally surveyed, and incorporated. Mr. H Parent, a local businessman pushed for the creation of the village, and was Powerview's first Mayor in 1951.
Author: Fredrick Buetefuer