What you can do in the Summer, around the Lake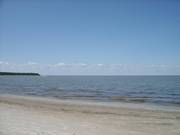 Summer Activities around Lake Winnipeg and at the Lake
The Eastern Beach area has a wide variety of activities and entertainment for people of all ages.
The Eastern Beaches area invites you to come enjoy and relax at their Beaches.
What to do around the lake in the summer?

Activities in the summer:
Sailing
Golfing, Golf
Swimming
Relax on the Beach with sandy beaches
Windsurfing
Kitboarding
ATV rides
mountain Biking
Fishing
hunting
kayaking
and much more
Come and enjoy the Summer at the Beach, include your sporting activities for your personel fun.
The Eastern Beaches on Lake Winnipeg invite you and your familiy to have fun and to relax.Check your out activities of interest and join in.
Lots of summer activities at the Beaches
There's something to do here every day whether it's a thrilling adventure or just some quiet time listening to nature and absorbing the magnificent scenery.
Summer is a fantastic time of year to be at the Lake. A unique summer experience awaits you
Enjoy your Holidays, Vacation in the Eastern Beaches Area
Author: Fredrick Buetefuer